Cleopatra's Big Wedding
Cleopatra and Pierros both grew up on the magical Greek island of Kefalonia, so when they started planning their wedding having it on their home turf was a must! With a guest list of 500 + they celebrated their union with a polished and chic wedding that's filled with vibrant colors and lots of love styled by Cleopatra's Weddings.
Cleopatra decided to rock a gorgeous lace cape instead of a veil that looked amazing next to her dreamy dress from Pronovias. We love love love! She opted for bright, vibrant local blooms to bring in some color, and just wait to you see their sparkly first dance!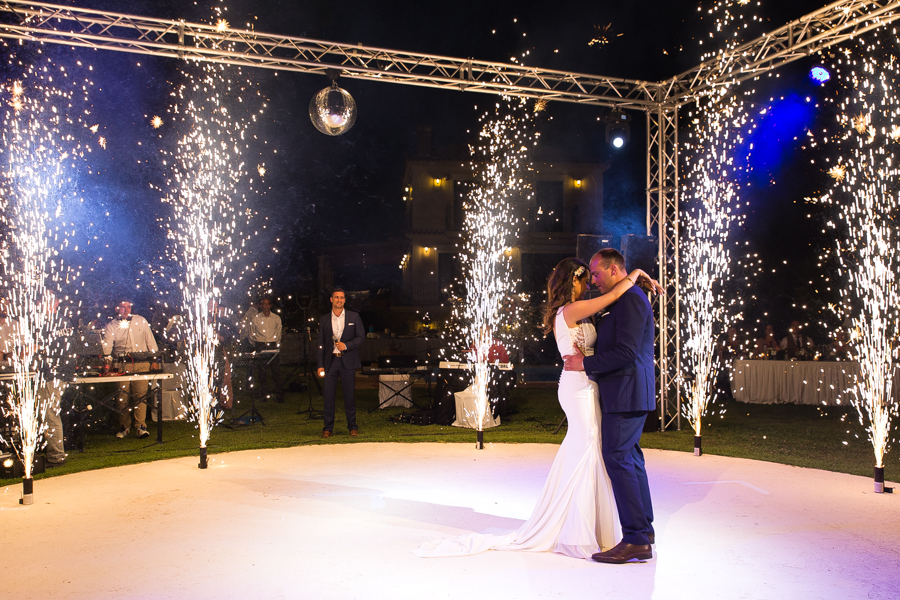 Some words from Cleopatra:
My husband and I both grew up on the magical Greek island of Kefalonia. We used to be classmates back in the school years when we first met at sailing classes in the nautical club when we were 7 years old and became friends. We lost each other during university years since we had to leave the island. When we came back many years later, we found each other again and that's when we understood it was meant to be… He proposed to me in a very romantic way after being together for 3 years. The night of his birthday, he drove me to the castle of Saint Georgios in Kefalonia. We got outside the car and asked me if I would like to be his queen and create our life kingdom. It was so romantic!
So with only 9 months till our wedding, I started planning! My vision was a polished and elegant traditional Kefalonian wedding. Both of us are fans of classical music so we wished to have a harp, cello, and violinist at our wedding.
I decided to have colourful flower arrangements combined with acrylic vases and some gold details. The colours were white, soft pink, peach, yellow for the sun, and touches of blue and bright pink from bougainvillea, the typical flower of the island!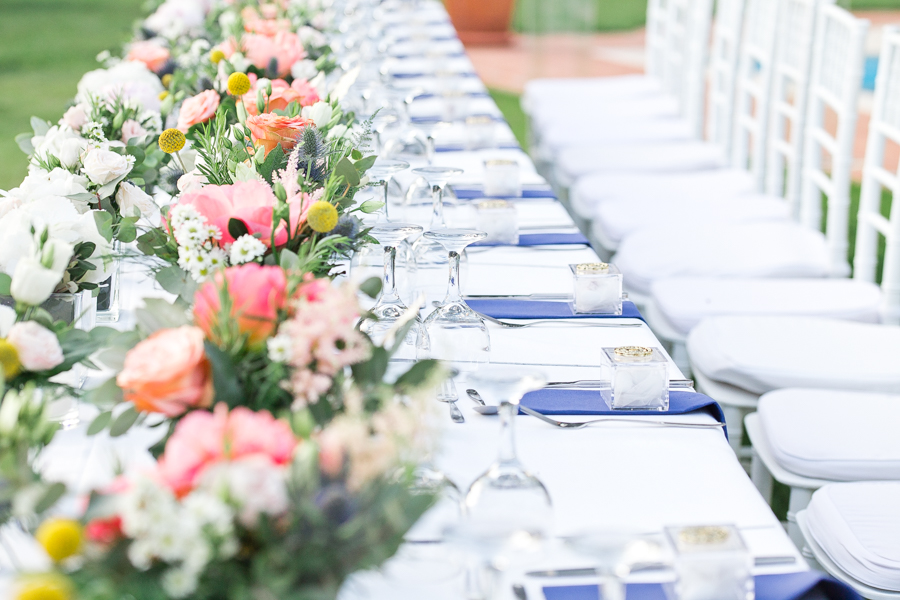 The wedding favor had a gold ancient coin of drachma on, which is a symbol of good luck in Greece.
My wedding dress was made by Pronovias named "Estima", coming from the Greek word which means "feeling". Once I fit it and I liked it I then asked the name of the dress so there was no second thought that this is MY wedding dress!! It has very nice stone details on each side and the cape was designed by myself as I wanted to have a lace cape instead of a veil.
The Church we chose was the church we went to when we were little and moreover had a backdrop of the castle where he proposed to me.
The reception venue was a private villa located in my village with an area full of trees which I thought that is my perfect background for my colourful wedding flowers! Having 500 guests it's been a fantastic party and everybody was super pleased! I thought it was a good idea to have a photobooth with printed photos and our wedding logo so everyone could remember our dream wedding day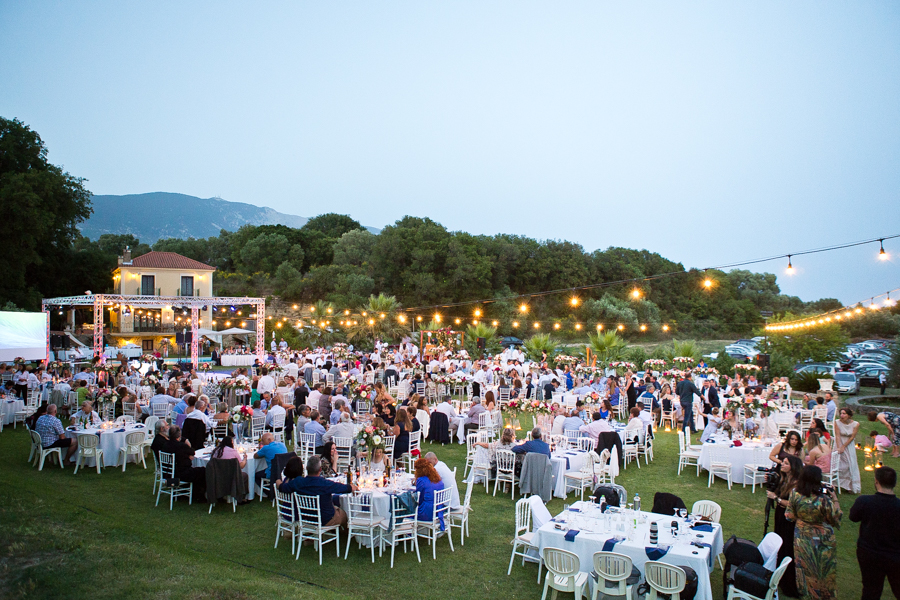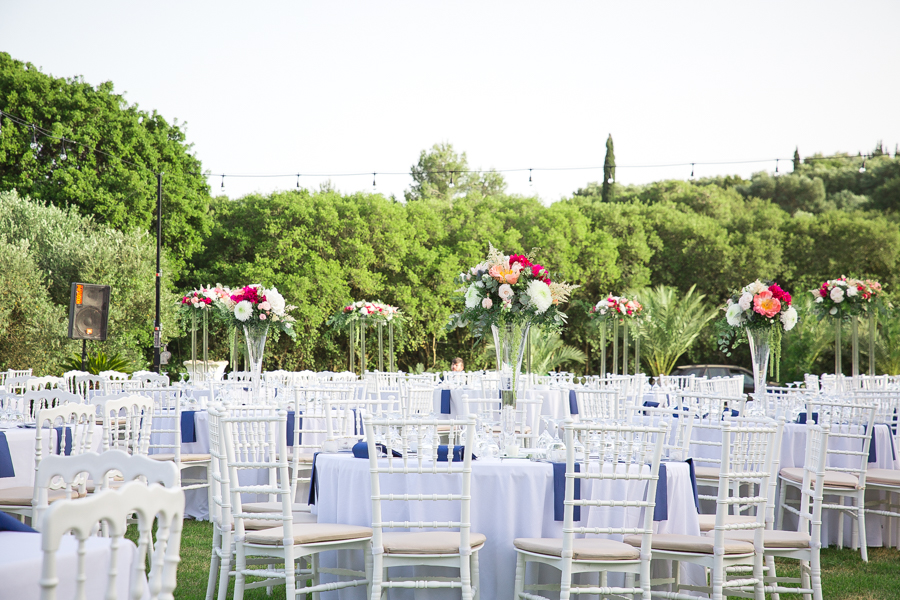 Have a closer look of the full gallery at portfolio https://cleopatraweddings.com/gallery/cleopatra-pierros/ captured by Proper Photography https://www.properphotography.gr/.